Join Us for the Greatest Financial Event of the Year
And Discover How To Live Financially Stress Free!
​
We are beyond excited to announce the details of the greatest event of the year! We're calling it the ULTIMATE WEALTH EXPO. And when you join us on:
October 25, 2019 From 6 pm to 10 pm at Miller Conference Center 9750 S 300 W Sandy UT 84070
​
We're going to give you all the tools, training, and enthusiasm you need to make this year and next your best yet! We're pulling out all the stops. We're calling in the experts. And very soon, we'll be giving away our best secrets.
​
By the time you leave this event, you will have discovered:
The Simple Frame Work To Categorize Your Finances

How To Become Your Own Banker

Credit Education

And so much more!

​
Because we're only now announcing the event, you can sign up for just $20.00 per person $30.00 a couple. We'll even throw in a little guarantee: You will have a new insight to your financial future.
​
To make this event a success…we need you there. And this is one of those experiences you won't want to miss!
THE EVENT
Regardless of background or income level, financially informed individuals are able to take control of their circumstances and quality of life. In this financial framework event you will have access to workshops, tools and other resources that can be used separately or together to empower you to make the best financial decisions for your future and unique circumstances.
LIVE THE LIFE YOU WANT
The founder of Why I Budget spent years struggling to get out of debt and live the life she wanted, so we know how hard it can be. We also know how desperate she was for the knowledge that would set her on the right financial track, let her live the lifestyle she wanted and help her family. After being in the financial industry for over 15 years, she became aware of something that was missing.
She wanted to create a wealth building system. Not just a get out of debt system, that was EASY and POSSIBLE
​
She wanted connections with speakers who had EXPERIENCED a Financial breakthrough
​
​She wanted ATTENDEES to leave feeling INSPIRED AND TRANSFORMED
We are positive this will be the most impactful event we've ever done because when someone learns to successfully get out of debt and grow wealth, it changes their life–and their family's lives–for generations.
ULTIMATE WEALTH EXPO SPEAKERS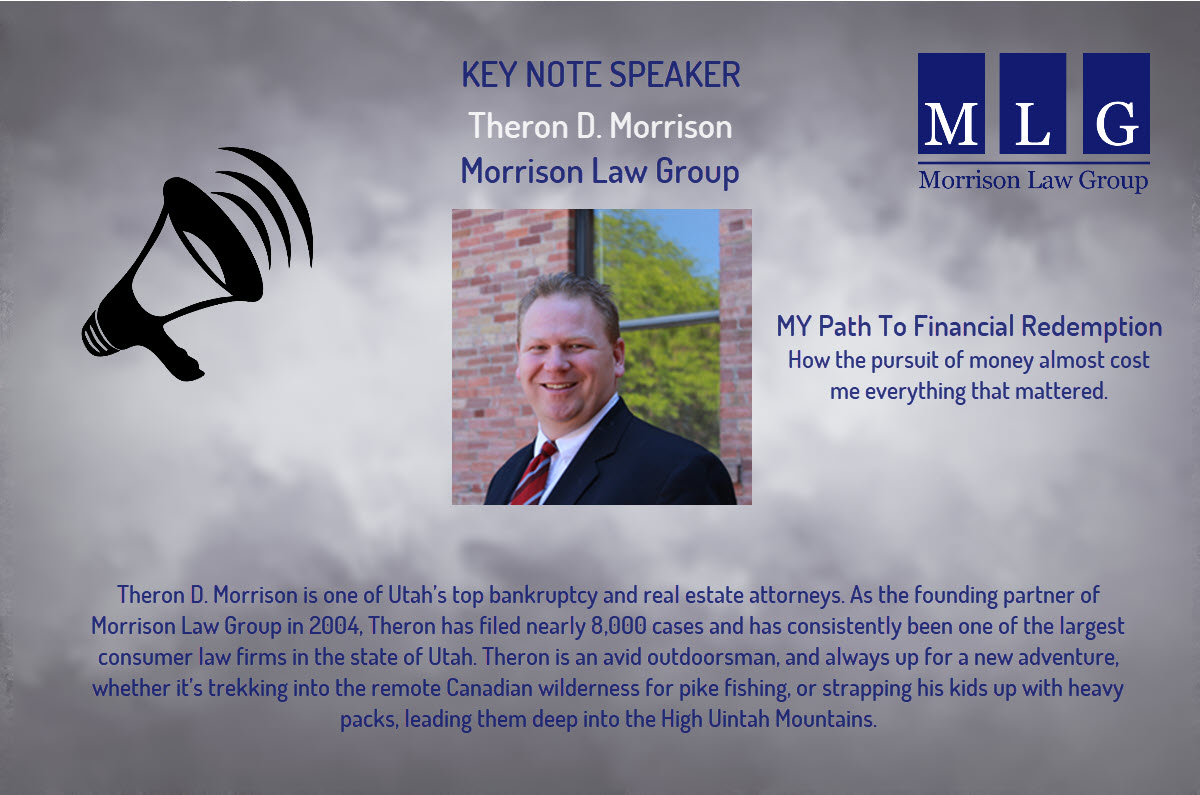 Rusty Burnside
Why I Budget
I will teach you a simple framework to categorize your finances that will help you understand if you need a bigger jar or different lid for the one you have. Financial freedom is not just for the elite, it is for those who have a plan.
I have been in the coaching space for over 14 years helping people achieve success from a personal level to a professional level. As a coach with the Why I Budget Team I am focused on helping individuals take control of their finances. Financial success surely varies from one person to the next but what does not vary is the stress and havoc finances can be on an individual.
​
After coaching in the smallest locker rooms to some of the biggest boardrooms, building several businesses from the ground up and helping 100's of people find success and build powerful teams, I've developed a respect for the necessity of coaching in all aspects of life.
Brent Kessler
The Money Multiplier
I was a Chiropractor and Chiropractic coach for over 14 years in what seems like a previous life at this point. After implementing The Money Multiplier (TMM) Method, I was able to pay off $984,711 in 3rd party debt in 39 months. I became so passionate about how powerful this concept was, I began to share it with others. It was when my previous mentor told me that I had successfully referred over forty new clients into the system, that I took his's advice and started the journey to becoming a licensed producer. My main goal in making this move was simply to help more people understand how to manage and grow their wealth.
​
For the last 5 plus years, I have been lecturing to thousands of people around the country on the dynamics of the TMM Method and helping individuals to break the bonds of financial slavery and taking control of their own financial life. I have a passionate belief that whether you make $10/hour or $10,000/hour you should know and have this powerful information and keep control of your own money.
Whitne Strain
Whitne's Wellness Consulting,LLC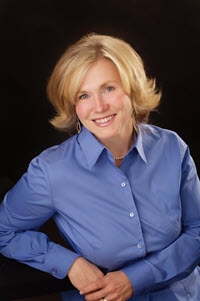 Whitne Strain is an entrepreneur, wellness consultant, human resource specialist, and a hypnotherapist. She graduated with a BS in International Business and Marketing from Brigham Young University. Whitne has gained vast experience and knowledge in the corporate world for more than 15 years.
​
She has worked as a corporate trainer and human resources specialist at Pace Membership Warehouse. Served as a hypnotherapist at National Guild of Hypnotherapist. She has a certificate in Nutrition and three different certifications in Kinesiology, which enabled her to offer wellness consultancy.
Whitne owns Whitne's Wellness Consulting, LLC that has operated for 14 years and served more than 300 clients. She also owns an alternative health product company, Expression of Life, LLC.
​
With her diverse business venture, Whitne has invested in Real Estate, which made a profit of $342,000 in the last 2 years. Her other investment success is the Equity Market that turned $70,000 into $180,000 in 3 years.
Ron Lichfield
Personal Consultant/Real Estate Agent
Personal Consultant / Real Estate Agent
Managed a team of Paralegals specialized in Credit Repair
Consults Privately for individual credit education and improvement
Manages a Team of 6 Real Estate Agents
Cory Cottam
Morrison Law Group
​
Cory has been practicing law for 5 years. For the first three years of his law career he was a solo-practitioner in Utah County. He has been working with Morrison Law Group for 2 years and enjoys helping clients find a fresh start in their financial world. His passions are his family and the outdoors.
When he's not in the office you'll find him either in the mountains, at the ball field, or at a dance performance cheering on one of his 4 kids. After helping a number of clients navigate the world of probate due to loved ones passing without having an estate plan he decided to make that a focus of his practice. Cory enjoys helping people of all walks of life through the world of estate planning so that they can rest easy knowing the life that they built will be honored after they pass. From a basic Will simply to appoint guardianship of minor children to an Estate Trust owning your home Cory can help you navigate those waters.
DON'T MISS THIS EPIC

expo!!
Email Support: offers@morlg.com
Phone Support: 801-839-7645
Hours 9AM-6PM MST
Copyright 2019 MLG – Disclaimer